Stained Glass Window by Louis Rene Petit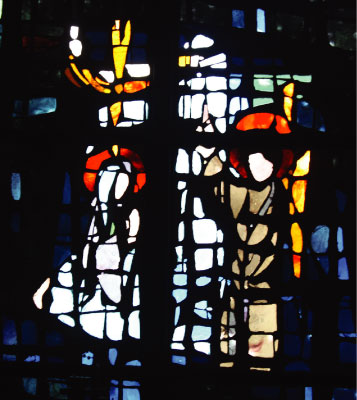 Immediately upon entering the main body of the church the attention is drawn to the altar area backed by the 50' x 30' faceted glass wall. Imported from France, the window art was designed especially for the church by renowned artist, Louis Rene Petit, and the window was made by D'Almans Studio of Paris. It is believed to be the largest window of its kind in the United States, incorporating ninety-one sections of faceted glass pieces varying from 3/4" to 1/2" thick which were chipped from larger glass billets producing the gem-like facets of color ranging from deep blue to gold.
Legacy Skate park
Outside concrete skate park open all year round and free to the public
Location: North Brewer and East Butler in Manchester
Castle Theatre

The Castle Theatre of Manchester, Iowa opened in 1935, and is the only theater in Delaware County.
In 2009 a group of concerned citizens received word that their local movie theatre was soon closing. After many meetings, research was conducted regarding other community-run theaters. A Board was formed, non-profit status was established, theatre assets were purchased, teams of volunteers were organized, movie contracts were signed and operating plans were developed.
The theatre reopened on October 23, 2009 with a fresh new look and a first-run movie showing every night at 7:00pm.
Franklin Street Brewing Company

The Franklin Street Brewing Company is a small-batch craft brewery founded by brothers Kyle and Chad Sands in 2012. With a tap house located in the historic Masonic Lodge building in vibrant downtown Manchester, we aim to provide a variety of exceptional handcrafted ales and lagers for sale in a relaxing, comfortable environment.
Our grandfather M.P. "Buck" Sands once owned a grocery store – the Sands Royal Blue – on Franklin Street. We will be proud to continue the Sands' tradition of owning a business in downtown Manchester.
We began home brewing our beer with malt extract kits on a stove nearly 15 years ago, making beer that was, well, it was drinkable. However, as we fine-tuned our recipes over the years, our equipment progressed to a rudimentary all-grain system. And for the last two years we have perfected our recipes with a digital 20 gallon brew system that allows us to reproduce our own recipes with exacting results.
With our 20 gallon system (and years of experience), our beers progressed from "drinkable" to award winning! Our IPA recipe won 2nd place in the Iowa State Fair home brewing competition in 2012 in the Imperial IPA category and 3rd place in the IPA category. Our Blonde Ale also took 3rd place in its category.
Tipperary Fiber N Art Studio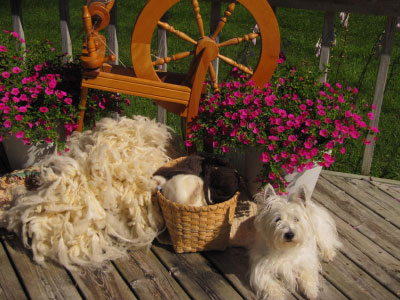 A country setting for fiber/art classes. Felting, weaving, hand spinning, jewelry design.
State Fish Hatchery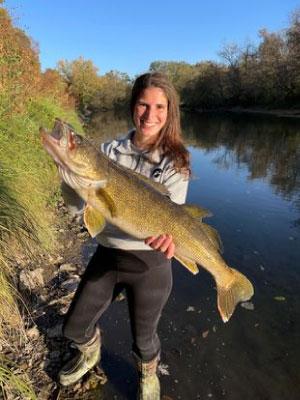 Many people think of trout in terms of going from the water to the frying pan but it all actually starts in reverse, from fertilized trout eggs in a pan to hatching and eventually going to the water where they can be caught.
Iowa Makers Gallery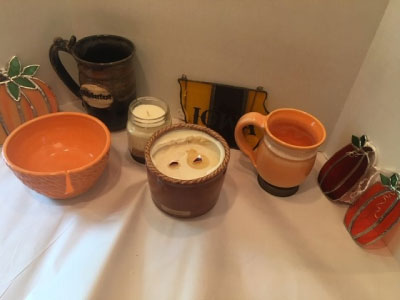 Specialty retail store offering Pottery, Stained Glass, Scented Candles, Flavored Oils and Vinegars.
Sherman's Corn Maze and Pumpkin Farm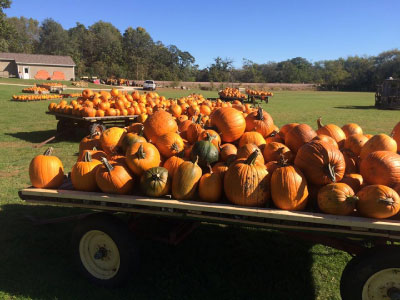 Come see us and the corn maze! There are also Free Hay Rides on weekend afternoons – every 1/2 hour as staffing permits.
Pumpkins, gourds, squash, Indian corn and many other items are also available.