It's easy to enjoy your next vacation in Eagan, Minnesota! Home to the Upper Midwest's largest outdoor municipal waterpark – Cascade Bay – Eagan is also your connection to dynamic destinations such as Mall of America® and Nickelodeon Universe®, the Minnesota Zoo, Canterbury Racetrack & Card Club and Valleyfair Amusement Park. Plus, you'll enjoy easy access to both downtown Minneapolis and St. Paul, along with complimentary airport and Mall of America shuttle service from participating Eagan hotels.
Art Works Eagan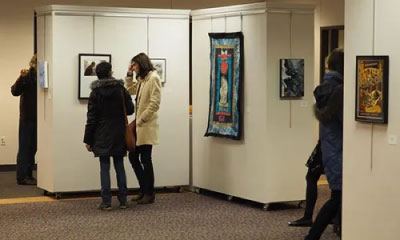 offers artist studios, fine art gallery, small performance space and a makers' workshop. AWE serves as a centralized hub for artists, the community, and existing arts organizations in Eagan to connect and collaborate with each other.
Canterbury Park Racetrack and Card Club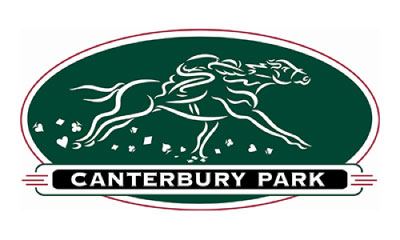 Canterbury Park, one of the greatest racetracks in America, offers live horse racing action from May to August. The 300,000 square foot grandstand includes three different levels of seating, bars and eateries and the newly remodeled 18,000 square-foot Card Casino. The Casino features a unique mix of both poker and casino games with table-side food and beverage service. You can also bet your money on Canterbury's Race Book, which features year round simulcast wagering on over 500 TVs. Watch all the action from America's top racetracks daily with plenty of betting opportunities.
Caponi Art Park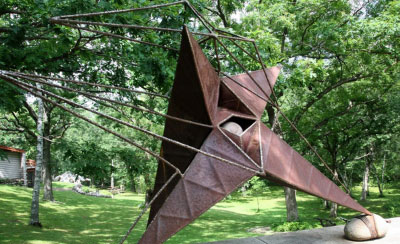 Caponi Art Park is an outdoor sculpture garden designed within the natural setting – literally a union of art and nature! A host of special events take place in the park and throughout the summer. This unique park welcomes over 18,000 annual visitors and features one of the largest outdoor amphitheaters in the region. Special performances and activities are scheduled throughout the year and include Summer Performance Series, Yoga in the Park, guided tours, and much more!
Cascade Bay Waterpark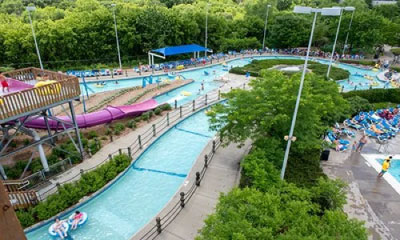 Cascade Bay is the largest outdoor municipal waterpark in the Upper Midwest, featuring plenty of family fun at an incredibly affordable price. Whether it's tumbling down Twin Falls, braving the Typhoon and Hurricane water slides, or floating around the Lazy River as you rumble through its Rocky Rapids, you'll quickly discover that when it comes to water parks, Cascade Bay is THE place to play!
Other family-friendly amenities include zero-depth entry points, endless supplies of snacks at Captain's Galley, and plenty of ways to catch some rays. So "water" you waiting for? Come on out and play at the Bay! Need a break from the water? Play a round of golf on Captain's Course, Cascade Bay's nine-hole miniature golf course that welcomes approximately 4,000 rounds of mini-golf played each year! It's a perfect activity to enjoy with family and friends!
Chanhassen Dinner Theatres

For the best in one-stop entertainment value, visit Chanhassen Dinner Theatres — the nation's largest professional dinner theatre! Chanhassen has multiple theatres under one roof, and has served over 10 million guests over the past 40+ years! Chanhassen offers a wide variety of entertainment to thrill audiences. On the Main Stage, guests enjoy Broadway blockbusters like Seven Brides for Seven Brothers, Cats, and Oklahoma! While the Fireside Theatre presents smaller musicals and comedies. Guests relax and enjoy tableside service with entrees selected from a delicious menu with many options. The LA Times calls Chanhassen, "one of the very best dinner theatres in the country." Theater Crafts Magazine says, "Chanhassen is the Cadillac of dinner theatres." AAA Magazine states, "Any Twin Cities trip should include a visit to Chanhassen!"
Como Zoo and Conservatory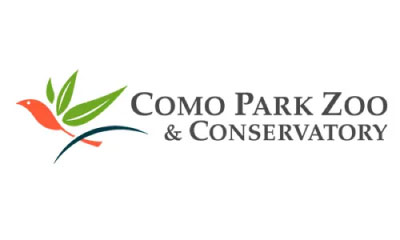 Visit your favorite animals like the long-necked giraffe, warm & cozy polar bear, beautiful pink flamingo, ferocious lion, playful blue-eyed black lemur, and many more exotic animals.
Explore Como's wonderful conservatory – a beautiful structure of true nature! Other amenities at Como Zoo include art sculptures, athletic fields, a carousel, Como Lake, Como Golf Course, concessions, and more.
Emagine Eagan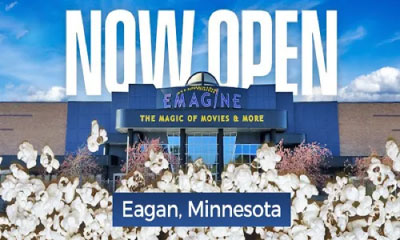 Complete with 14 theatres with luxury, stadium seating, a full-service bar and axe throwing!
Reserve your seat – We offer reserved seating for your convenience and comfort.

Luxury Seating – Get comfortable in luxurious leather power recliners.

Stadium Seating – All 14 of our theatre rooms feature stadium, which means you have the best and most comfortable movie watching experience.

Dolby Atmos EMAX Theatres – A wall-to-wall and ceiling-to-floor screen designed with surround sound for excellent effects.

Huge Screens – No squinting at this screen. Each theatre has huge screens so you are immersed in the movie.

Theatre Bar – A full-service bar with wine, beer on tap, including local selections and cocktails.

Handcrafted Pizzas – Enjoy all the standard movie concessions or try one of our handcrafted pizzas made in our stone ovens.

Birthday Parties – We do birthdays right at Emagine Eagan. Host your friends and family at your next birthday party and have an event that everyone loves.

Private Theatre Rentals – Theatre auditoriums are available for private rentals at Emagine Eagan.

The Screening Room is the perfect hybrid of a big-screen experience coupled with the privacy of your living room.

Axe Throwing – Want to reserve a lane for axe throwing? Check out https://mnaxe.com/.
Crayola Experience®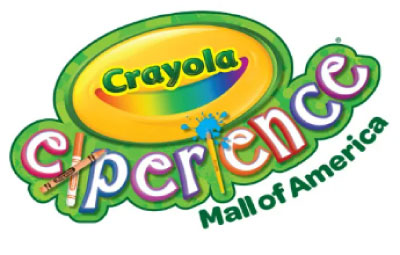 Crayola Experience Mall of America is where the magic of Crayola comes to life!
Crayola Experience is the only place in the world where the magic of Crayola comes to life. Here, you're always encouraged to let your creativity run free, to color outside the lines and to play, explore, and learn. This attraction is where color, chemistry, and technology magically combine to create a colorful adventure for a child's imagination and a day of family fun!
Explore unique experiences you can't find anywhere else:
Learn how crayons are made in a live show

Star in your very own coloring page

Name and wrap your very own Crayola crayon

Embark on a 4-D coloring adventure

And so much more!
FlyOver® America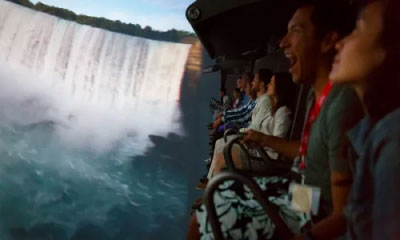 Uses the latest in flight ride technology to give you a truly bird's eye view of America's most awe-inspiring sights. You will sit in a suspended chair, your feet dangling, in front of a gigantic spherical screen. Special effects including wind, mist and scents, combined with the chair's motion, will make you feel like you're truly soaring.
Plunge into deep valleys and trace the path of their rushing rivers. Feel the wind in your hair as you glide over tranquil lakes and marvel at the snow-capped mountains towering above. Take in the sights and sounds of buzzing urban settings and the expansive wild lands of the west. By the journey's end you will be in true awe of the breathtaking splendor of our country. Coast to coast, valley floor to mountain top, you'll travel more than 10,000 miles without leaving Mall of America®! It's time to fly!
Mall of America®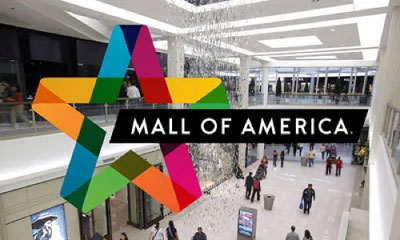 As one of the most visited tourist destinations in the world, Mall of America features something for everyone! Enjoy 520 stores, 50 restaurants, attractions galore and over 400 free events annually. Plus there's no sales tax on clothing or shoes!
Holz Farm Park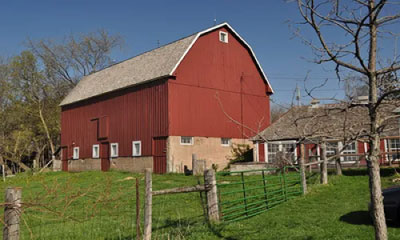 Holz Farm, originally an eighty-acre parcel, located at 4665 Manor Drive was settled in the 1870s. The property remained in the family until 1993 with the passing of Otto and Ella Holz. A picturesque farm, with charm and character only years can create, would soon become one of many residential developments in Eagan. Interested residents initiated a grassroots campaign to save the site as a living history farm and Eagan City Council Members illustrated great vision by purchasing the farm in 1995 for that use. Holz Farm bridges Eagan's past and present, old and young, and rural and urban communities. Visitors can experience family life from the Great Depression through World War II. Holz Farm provides the community with an educational, cultural and historical resource. The farm offers a unique opportunity to experience rural life as it once existed in Eagan through events and programming benefiting people of all ages. A Walking Tour of Holz Farm booklet has been developed for those that want to learn more about each of the buildings on the property as well as the history of Holz Farm.
Minnesota Children's Museum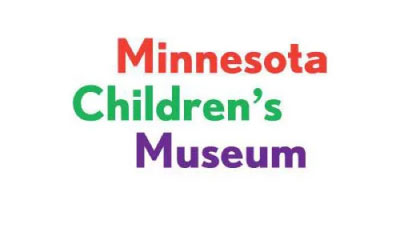 Where fun meets learning! Kids can touch, climb, splash, crawl, push and press it all. In every exhibit, they'll encounter an exciting immersive world that arouses their curiosity and increase their understanding.
Minnesota Landscape Arboretum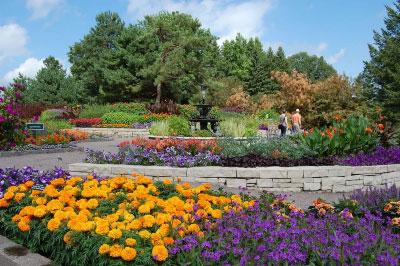 Open year-round, the Arboretum (or "Arb," as many visitors say) is best known for its beautiful display gardens, award-winning tree collections and natural areas. The Arb features miles of trails in all seasons, including paved paths, cross-country ski and snowshoe trails and Three-Mile Walk. The Oswald Visitor Center includes a casual cafe and outdoor terrace, Gift and Garden Store, art galleries and Great Hall for many seasonal displays and events. The adjacent Snyder Building includes the Andersen Horticultural Library and a conservatory. Venues and meeting spaces available for gatherings, business meetings and weddings – large and small. Open year-round. The Arb ranks among the Top Botanical Gardens by USA Today Readers Choice (#1 in 2019 and 2017) and has received level IV accreditation through ArbNet, an international community of arboreta.
Minnesota History Center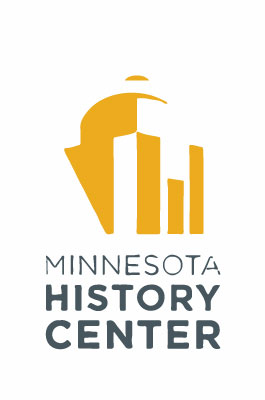 Explore Minnesota's past through museum exhibits that feature large-scale objects, hands-on experiences and multi-media presentations.
Minnesota Zoo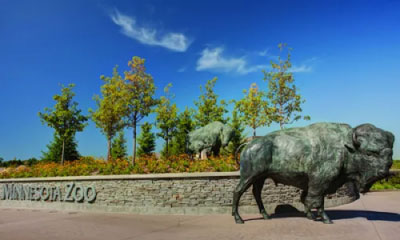 The Minnesota Zoo brings education and entertainment to life! Situated on 500 rolling wooded acres, the Zoo is home to over 5,300 animals, representing over 500 species from five different continents.
Explore popular exhibits such as Russia's Grizzly Coast, Discovery Bay, Tropics Trail, and Wells Fargo Family Farm. Discover Amur tigers, wolverines, Mexican wolves, leopards, a variety of birds and other rare and endangered species. You're assured of a new adventure every visit!
Penguins of the African Coast features up to two dozen black-footed penguin. Minnesota Zoo guests are able to experience these amazing aquatic birds eye-to-eye, above and below water, in a replica of their spectacular, wild habitat on South Africa's famed Boulder's Beach.
Bring your group to the wildest place in the Twin Cities! The Minnesota Zoo offers reduced admission rates for a variety of gathering opportunities.
Padelford Riverboats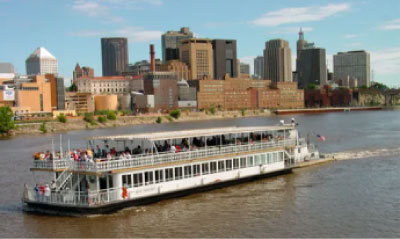 Padelford Riverboats offers historically narrated public cruises that travel up the mighty Mississippi River. Witness unique birds fly through the Mississippi National Great River Park, feel minute as you float under St. Paul's High Bridge, look deep into Pig's Eye Cave, and relive history as you pass Historic Fort Snelling. The fun doesn't stop here! Enjoy a performance on Minnesota's Centennial Showboat, a Fall Color Cruise, a Oktoberfest Cruise or just aboard for a nice dinner.
Moose Mountain Adventure Golf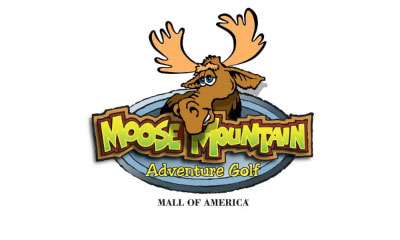 An 18 hole miniature golf course certain to provide a fun adventure for the entire family! The course features an original, whimsical design with an old-time north woods feel, complete with life size moose, horses and more!
Nickelodeon Universe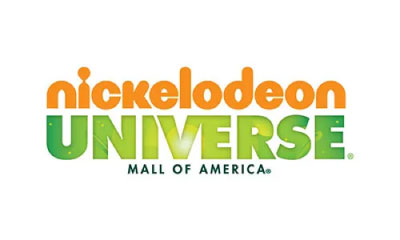 Featuring seven acres of unique indoor attractions and entertainment, Nickelodeon Universe® is a one-of-a-kind theme park – the only exclusive Nickelodeon theme park in the world — located in the center of Mall of America®.
Visitors can meet their favorite Nickelodeon characters such as SpongeBob SquarePants, Dora the Explorer, Diego, Jimmy Neutron, and many more! Experience thrilling rides such as the Avatar Airbender with rotating free falls, SpongeBob SquarePants Rock Bottom Plunge, a high speed looping roller coaster, the Splat-O-Sphere 60' spring tower and the Rugrats Reptarmobiles bumper cars. The fun and excitement never stops!
Sea Life at Mall of America®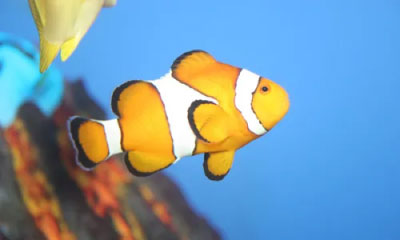 Discover over 10,000 sea creatures and touch live sea stars, crabs, and more! Sea Life brings fascinating displays, cool hands-on activities for kids, and more sea creatures than ever before. Discover fan favorites, such as the Jellyfish Discovery exhibit – the world's largest jellyfish collection! Sea Life features an intimate Stingray exhibit that includes a transparent deck that you can walk over and special bubble windows for close viewing. The Aquarium's largest tank – filled with sharks, sea turtles, stingrays, sawfish and many more sea creatures – will transform into the magical Atlantis Temple. There are many features that guests of all ages can enjoy, such as a multi-level submarine play area and conservation zone to help children become active junior environmentalists.
Discover even more with a heads-up tank where kids of all ages can pop their head up into a tropical tank filled with clownfish, regal tang and more stars of the sea.
Rockin' Jump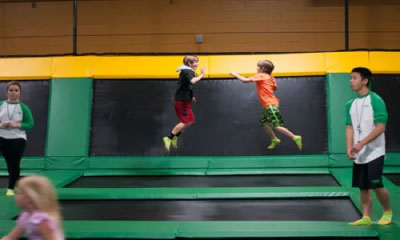 This indoor trampoline and family recreation park is two minutes from the Twin Cities Premium Outlets and offers amazing birthday parties and attractions that include: a ninja obstacle course, a SoftPlay indoor playground & foam pit, trampoline jumping, dodgeball, rock climbing, stunt jump airbag, an arcade game center, slack line, slam dunk basketball and a cafe serving quality pizza and refreshments. Coming Q3 we will add an inflatable warped wall and an 1800 sq ft inflatable obstacle course.
Science Museum of Minnesota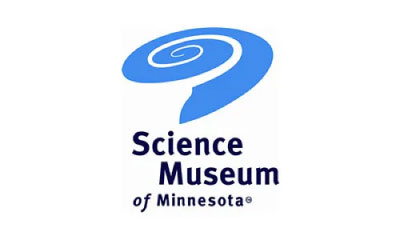 The 370,000-square-foot facility built into the bluffs, overlooking the Mississippi River includes a temporary exhibit gallery and five permanent exhibition halls covering the topics of paleontology, physical sciences and technology, the human body, peoples and cultures, and the Mississippi River. The Science Museum constantly explores and implements new technologies to educate people about science – they are known worldwide for their interactive exhibits, dynamic traveling exhibitions, and internationally distributed large format films.
Viking Lakes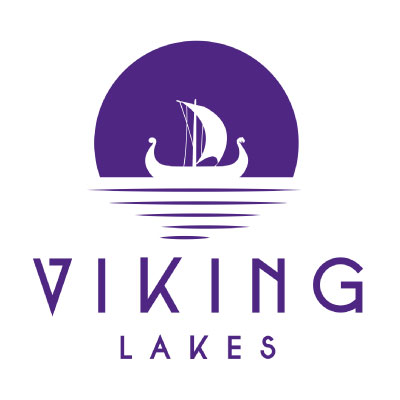 As the proud home of the Minnesota Vikings, Eagan invites you to immerse yourself in the Viking Lakes experience which includes the state-of-the-art Vikings Museum and the Vikings Locker Room – your connection to the very best Vikings merchandise.
Viking Lakes is a developing best-in-class destination bringing a vibrant, diverse and sustainable environment and promoting collaboration between the Minnesota Vikings, to tenants, residents, partners and the community. With over three million square feet of corporate office, medical, retail, entertainment and multi-family housing, Viking Lakes is always looking to the future to create a place to live, work and play not just for today but for the next 150 years.
For even more Viking Lakes information, check out what's next for the incredible development Here.
Twin Cities Premium Outlets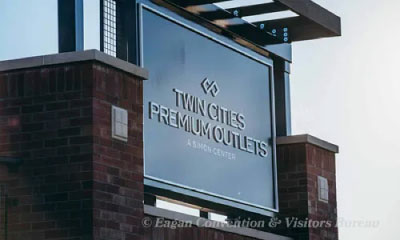 Twin Cities Premium Outlets® features over 80 stores, taking up approximately 409,000 square feet of prime retail space near the intersection of Highway 13 and Highway 77 (Cedar Avenue) in Eagan. Shoppers will enjoy savings of up to 65 percent at a variety of leading manufacturers of apparel, shoes, home goods, and more! And remember, there's no sales tax on clothing or shoes!
Twin Cities Premium Outlets features covered walkways for enjoyable year-round outdoor shopping! Other amenities include a centrally located dining pavilion with indoor and outdoor seating available, and a cozy two-sided fireplace. The outlet mall offers stroller and wheelchair rentals, complimentary wifi and a full-service information desk where you can purchase a gift card, learn about the VIP Shopper Club or ask any questions you may have.
Valleyfair Amusement Park
With more than 75 rides and attractions, Valleyfair is the Twin Cities' amusement park where families come to play the Minnesota way! The thrilling rides at Valleyfair are designed for one thing – absolute FUN! From roller coasters to swings, our thrill rides come in all different shapes and sizes. We are sure by the end of the day you'll find your new favorite thrill ride, whether you're a child or an adult. You can also cool off at Soak City Waterpark, featuring thousands of gallons of awesome splish-splashin' family fun!
In September to late October, brave the seven mazes, and variety of rides and attractions of Halloween Haunt at "ValleyScare." For the younger ones, Planet Spooky features spooky & mild activities on Saturdays including Cock-A-Doodle Zoo Petting Zoo, a corn maze called Scarecrow Hollow and much more. Start planning your thrilling adventure and remember Valleyfair is only a 10-minute drive from Eagan!
Vikings Museum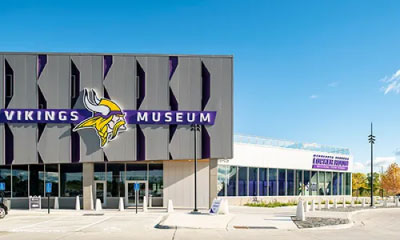 From early football in Minnesota to the Minneapolis Miracle, the Vikings Museum chronicles significant moments in franchise history in a sparkling, 14,000-square-foot facility that is part of Twin Cities Orthopedics Performance Center. Located just south of TCO Stadium and adjacent to the Vikings Locker Room Store, the museum features exhibits on the evolution of the team's logo and uniforms, permanent home venues and the accomplishments of players and coaches over the years.
Walker Art Center and Minneapolis Sculpture Garden
The newly remodeled museum houses touring and permanent collections. Features one of the largest urban sculpture gardens in the country, which includes the famous Spoonbridge and Cherry sculpture.