Mission Statement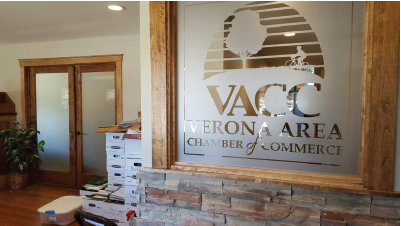 "The Verona Area Chamber of Commerce proactively promotes, supports and enhances economic growth and community well-being."
The Verona Area Chamber of Commerce is a partnership of businesses and professional people working together to build a healthy Verona economy and continually improve the quality of life in our community. The Verona Chamber's mission is to proactively promote, support and enhance economic growth and community well-being. Your success is our business.
We are thrilled to provide you with beneficial business and community materials along with information on our hometown attractions. Our beautiful four-season weather, extensive park, recreation and bike trail systems, as well as our top-notch schools, provides an inviting atmosphere in which to work, live and play.
The strength of our community is clearly evident by the dedication of our 300+ Chamber members, many of whom help support the Chamber through their membership and sponsorship investments. The Chamber's members include businesses, associations, organizations, nonprofit groups and individuals. Veteran Verona organizations and businesses bring valuable local experience to the Chamber and we welcome new members who bring a variety of perspectives and fresh ideas.
Our Board of Directors consists of 12, member-elected individuals who decide policy and set goals based upon the Chamber's mission. The executive director, Le Jordan, manages the Chamber's day-to-day operations. The Chamber office is located at 120 West Verona Avenue.
The Chamber fulfills many roles – economic development and planning, tourist information center, business advocacy, economic counseling, referral service and more. We encourage you to explore our website and become our friend on Facebook™. Please visit and patronize our many Chamber member businesses – all friendly and willing to assist you in any way possible.
Whether you are new to Verona or have been here for years, the Verona Area Chamber of Commerce invites you to become a member.
If you need additional information, please do not hesitate to contact us. Our knowledgeable and friendly staff is happy to help you to ensure your experience in Verona is exceptional!
Food and Sprites
Beer and Wine


Verona's wineries and breweries are guaranteed to offer amazing flavors, excellent service and memories you can take with you.
Unique Local Dining
From farm-to-table to comfort food made from scratch, Verona has some of the best local dining around.
Serving unforgettable flavors
From homemade classics to modern cuisine, Verona's local restaurants serve up delicious meals to satisfy your taste buds.
Quick service, no problem!
Maybe you just want a quick bite to eat without the pomp and circumstance of a formal restaurant. Verona has several options to help you feed your family and hit the road quickly.
Sip, relax & chat
Sit back, relax and discover your next favorite craft beer or wine vintage at any of our renowned breweries and wineries.
Recreation
Golf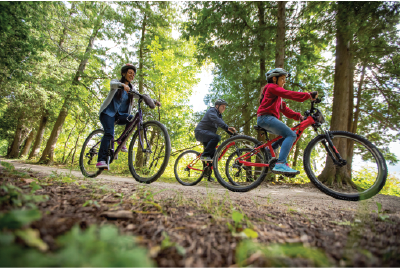 Whether you want to play a round of 18 holes or just hit a bucket of balls, find your swing at any of Verona's gorgeous golf courses.
Parks and Trails
Heading out on a leisurely hike, training for an IRONMAN or just playing fetch with your dog? Verona has the trails and parks you're looking for.
Hiking
Nature awaits, and your greatest challenge will be choosing from so many great options, including the Wisconsin segment of the National Ice Age Scenic Trail and a trio of county parks.
Golfing
Drive just 5 minutes and you're sure to bump into a lush golf course where you can work on your swing, practice your short game or enjoy a round with friends.
Biking
Whether bicycling is a way of life for you or you're more of a weekend rider, Verona gives you easy access to a variety of trails—from rugged and rough to smooth and simple.
Shopping
Specialty Stores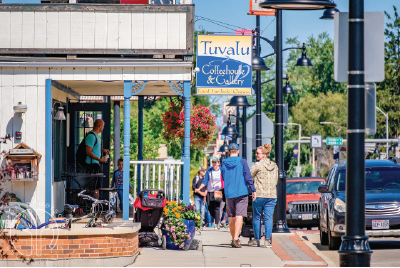 Find a one-of-a-kind gift or a vacation keepsake at one of Verona's specialty stores.
Convenience
Verona is home to several convenience stores and pharmacies to ensure you have everything you need to make your trip unforgettable.
Wine and Cheese… Yes Please!
What kind of Wisconsin city would we be without a cheese shop? An impostor, that's what kind. But no worry, we've got a great one, and it sells sausage too! Pair your cheese selection with a bottle of wine from our cellar shop.
Knit and sip
Here's another great pairing for you: yarn and coffee. We've got that too, and our fun shop was the first in the Midwest to offer the opportunity to knit and drink coffee at the same location, in 2000.
Shop, shop, shop
We've got cool shops to keep you busy all day, from cakes and garden supplies/plants to specialty gifts and athletic equipment to pet snacks and minerals.