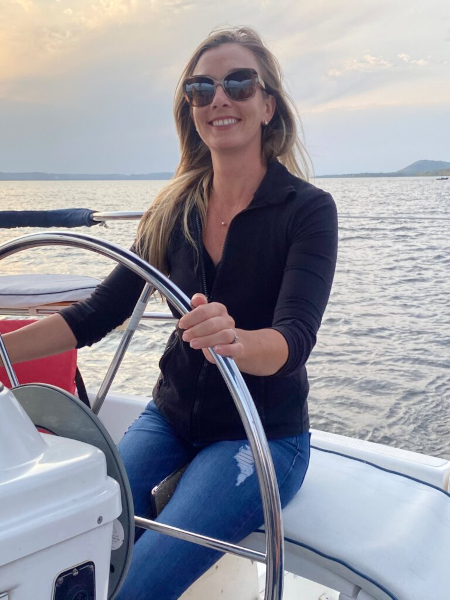 Since the beginning of time, sailing has attracted both the adventurous and the romantic. The idea of setting sail to far off lands and exploring the great unknown has captured the hearts of many people.
It is the topic of daydreams, books, and even the movies we watch today. When I think of sailing, I dream of the giant majestic vessels that initially explored the world hundreds of years ago. If you mention sailing to my 12-year-old nephew; he would immediately think of Pirates. He was a little disappointed to learn there would be no Pirates on our Lake Pepin, Minnesota sailing adventure.
2020 is a challenging year for many people, leaving their homes only to perform the bare necessities. Other people have continued their everyday lives and went to work every day as if nothing has changed. For many families, this challenging year has brought them closer together and allowed them to enjoy more time outdoors than most families have enjoyed in the past 20 years. As I sit here writing each day and looking out the window, I can vouch for the fact it has been at least 20 years since I've seen my neighborhood full of people walking and bicycling past the house. It is a great thing to know because I believe the more you get outside, the better health and well-being you will have than the person who remains indoors.
Most of my days consist of getting an early start and making sure that Max and Mojo my yellow labs, get outside for their daily exercise. Beginning at about 4:00 AM, they are anxious to be let out and quickly return indoors to be fed. By 6:00 to 7:00 AM, they are quite insistent in letting me know they need to go back outside for an extended run. Both dogs are great companions for someone working out of the home. All of us enjoy the outdoors, and they are content to help me at home while they guard the house.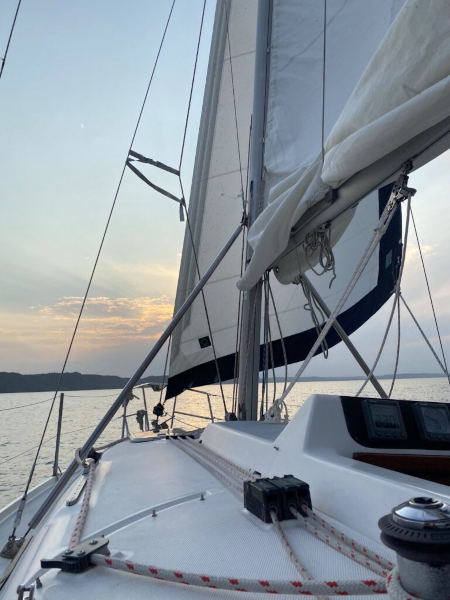 Our extended family activities get-togethers are limited due, to the current health recommendations and any employers' additional requirements for our family members. As Fall approached and with a bit of discussion,  the family decided that we were comfortable enough for six of us to enjoy a private family cruise on the beautiful Lake Pepin located in Pepin, Wisconsin, For those found on the East side of the Lake. Residents of Minnesota would use Lake City to access the marina for Lake Pepin. We chose Sail Pepin; we were not only pleased but pleasantly surprised by both the boat they provided our host, Captain Mike. The skipper was truly knowledgeable and easygoing guy to talk to as we navigated the waters for our two-hour sunset cruise. He explained the basics of sailing as we progressed across the lake and offered all passengers a turn at the wheel if they wished. My stepdaughter was the only one brave enough to grab the wheel and assist the captain as he maneuvered the sails. We experienced a beautiful evening; the temperature was 75 degrees and relatively calm sailing. A couple of moments of increased wind brought humor to our group as the boat tilted to the side because my wife shrieked in surprise. All the while, we are in the capable hands' of Captain Mike and enjoyed a good laugh.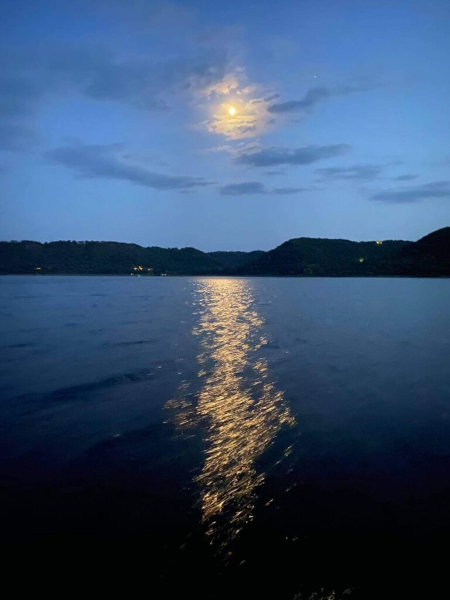 Our captain is originally from St cloud MN and shared stories of growing up in canoeing the water's, home, and his interest in sailing. Captain Mike is well-rounded and well-spoken while having traveled abroad sailing in the Caribbean and Mediterranean. For those wishing to venture onto the high seas on a private sailboat cruise, Mike would be able to help you make those arrangements. We also discussed that despite 2020 being a challenging year for some businesses, sailing has been a blessed activity for people to enjoy because it is outdoors, and it allows for a great deal of social distancing. I would have never considered in the past to entertain the idea of a sailboat cruise for a family event but thinking out of the box allowed us to try this experience. Sailing knocked it out of the park as an activity for a small group of friends to enjoy time together. I not only highly recommend it, but it is safe to say we will be planning another excursion next summer. Our time on the water was very peaceful and relaxing, and I can only imagine what it would be like to sail the open seas and joy that same feeling for a week while sleeping and living on the boat.
Despite life's challenges, I strongly suggest that people to continue looking for the good things in life and enjoy the precious moments together with family members and close friends. Tomorrow is never guaranteed, so we should wake up every day appreciative of all we have and all the things we can enjoy in this great country. We believe in our life precisely what we manifest in our life, so please truly focus on the positive things. Allow yourselves to relax, meditate, or reflect on the items in your life daily while unplugging from social media and electronic devices. People may be pleasantly surprised to find things within themselves and family that they may have allowed going unnoticed. Seize the things close to your heart that you love and cherish, while soon finding yourself sailing to new destinations exploring uncharted waters. Dreams can and do come true for those who dare to dream and act and steps toward those visions.
If tomorrow never comes, will people know how much you love them? Do you try every day to let people know how special they are? I encourage all to sail toward their dreams and experience life. The very dreams you seek just may be found out on the high seas or the local lake.
By: Rick Pedersen
Photos: Rick Pedersen
Originally published 2021 – Driftless Area Magazine