By Gil Lagasca –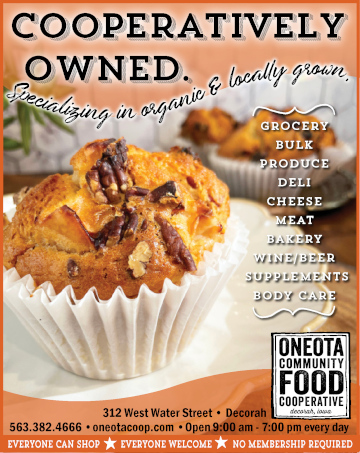 It has been two full years since we had the pleasure to visit The Inn at Irish Hollow in Galena Illinois.
However, the memories of our experience and the pleasure of meeting Tony and Bill, the owners of the Inn, have stayed with us just as the first day we met. And this is where our journey will start.
After a very picturesque drive through the Galena hills, we pulled up to the Inn. Immediately, my eyes were drawn to a rustic barn with two bikes and a blue wheelbarrow center stage. For some reason, this produced a calming effect for me. It was like the feeling you get when you just finished a long road-trip, you pull into your driveway, and your body goes into relax mode. I felt it through my entire body … calm. We walked up to the entrance and were greeted by Bill, full of smiles with a warm embracing welcome.
Bill & Tony – Owners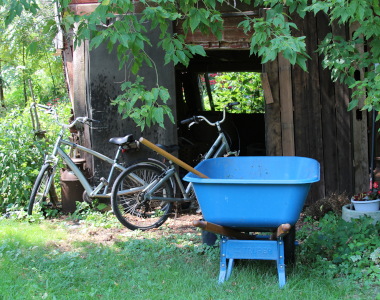 After the initial pleasantries and introductions, we were able to spend some time getting to sit and talk with Bill and Tony. They shared their story about how the Inn came to be. It was a simple visit to the area in the 1980's. The farmland that surrounded the property was lush and beautiful! It captured their hearts and their imaginations. The Inn at Irish Hollow was born!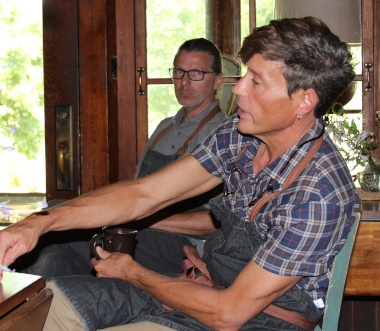 The one thing that made me pay attention during our wonderful conversation was that both Bill and Tony were extremely hands-on during the renovation of this 500 acre property. Now when I say hands on, I take a Midwest approach as to what "Hands On" means.
Early mornings, late nights. Calloused hands and torn jeans. Outside working the soil, inside pounding the nails. And never getting tired until the jobs are completed.
From one of their stories, we understood why Bill and Tony really live by the rule of, "If you want something done right, do it yourself!" They have this magical combination of "logic meets artistic" all rolled up in a comfy blanket. It's really magic!
The Accommodations: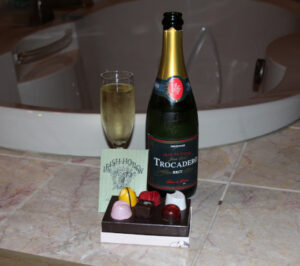 These are not your average-type log cabins or B&B's by any means of your imagination. 
It's what you wish for, and actually have your wish come true! Seriously, this cottage offers more privacy than any B&B and is nestled in lush trees. Again, it's really magic!
Upon entering our private Station House Cottage, there was soft music playing in the background. A bottle of champagne and chocolates invited you inward while the dimmed lights, and a roaring fire in the fireplace set the mood. Set the mood for magic.
Each room has its own personality with very comfortable furniture and surroundings. The extremely comfortable king bed and a huge inviting soaking tub was the reason not to ever leave this amazing sanctuary!
The Grounds: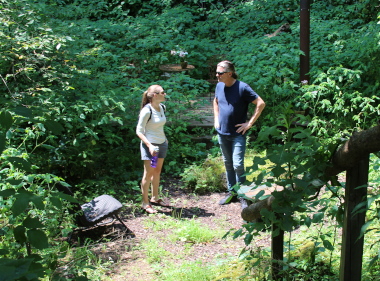 Absolutely amazing views on our walks! It was so quiet it felt as if we had the whole area to ourselves.
It was a divine experience that brought us closer together as a couple because the landscape, cuisine, and Innkeepers were so inspirational.
It was an exquisite adventure.
The outside hidden stage area, What? Yes, this is real. You have to know how to get to it but once you do, it's like wow! I felt my mind calmed by the flora and fauna.

The Breakfast: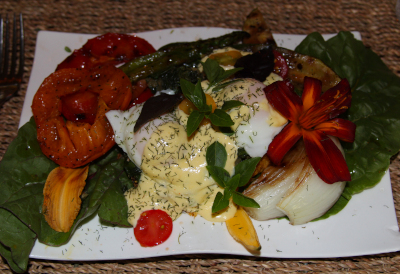 We have had the opportunity to eat all across this great United States. We both agreed that at the time of this writing, we have never had a more flavorful breakfast!
I believe there is a comfort that embraces your body when surrounded by real wood.
A wooden table that feels solid, and is warm and giving to the touch.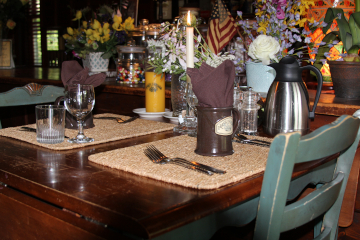 The wooden chair that is worn in all the right places. It puts your body at ease, preparing you for your meal.
The presentation, the flavors, the combinations. Amazing!
We truly felt that the ambiance and the rustic setting influenced this culinary experience. 
Conclusion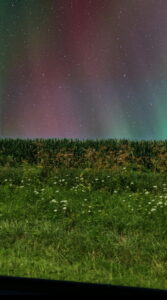 A vacation is typically defined as "An extended period of leisure and recreation, especially one spent away from home or in traveling." 
For us, the time we spent at Irish Hollow, the conversations we had during our journey to Irish Hollow, and the conversations we had during our return home, were more than just a vacation.
To us, it was a retreat. A moment for us to experience and remind us of why we fell in love with each other. A moment to realize why we trust that there are others out there that understand what it means to really care about something. 
The time we spent getting to know Bill and Tony, and the time we spent getting to experience all that Bill and Tony have created here at Irish Hollow, left us with a feeling of trust. And trust is what you want to feel when you are away from home. 
One more thing. If you have kids, leave them at home or drop them off at Nana's. You're going to want this place for yourself or to share with that someone special. Wink – Don't Wait For Valentines Day! Just sayin'.