Oak Ridge / Wet Bark Recreation Area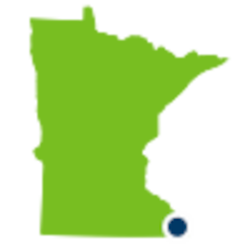 The campground's five campsites are considered primitive, designed to furnish only the camper's basic needs. The campsites consist of a cleared area, fire ring, table, and vault toilet.
The horse trailer parking area has picket lines and a small corral. The parking area allows for portable corrals.
Horseback riding trails are open May 1 – November 1.
All sites are on a first-come, first-served basis for a fee.
Highlights: Wet Bark Recreation Area offers 11 miles of horseback riding trails, hiking trails, six miles of designated mountain biking trails in the summer, 11 miles of ski touring trails, and six miles of snowmobile trails in the winter.
Wet Bark trails are rolling to steep, ranging from grassy to very rocky. Most are two-horse wide. Most trails are located in the woods, and this area tends to be somewhat bug-free. Horses should be good and in condition! There are no water crossings, so no place to water your horses while on the trail. Communication is limited, and trails are multi-use in areas.
Camping
fee required
5 campsites
Water & Sanitation
1 vault toilet
Beaver Creek Valley State Park
15954 County 1
Caledonia, MN 55921
Phone: 507-724-2107