Night sky viewing guide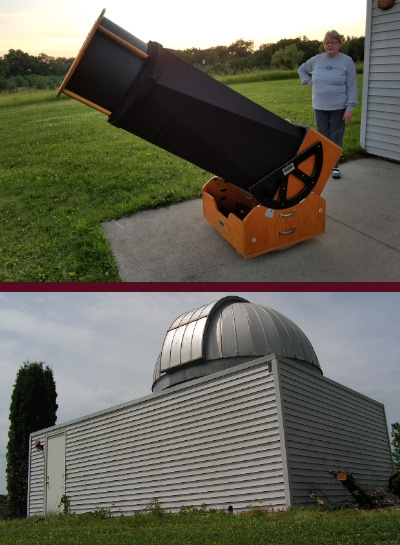 If you're tired of being cooped up inside with your normal evening plans cancelled, why not give stargazing a shot? The night sky above us is vast and just waiting to be explored by you! There is no need for any fancy equipment to enjoy a tour of the universe. Now is a great time to see a ton of constellations, a few open star clusters, planets, the moon, and even (on dark moonless nights) a neighboring galaxy!
Public viewing nights:
On select Saturdays throughout the year, the observatory will be open for free public viewing.
*This event is weather dependent. If it is raining or cloudy it will be cancelled.*

August
14th & 28th – 9 – 11 pm
September
11th – 9 – 11 pm & 25th – 8 – 10 pm
October
9th & 23rd – 8 – 10 pm
November
6th & 13th – 8 – 10 pm
This is still a free program and open to anyone. Masks are recommended for participants at the observatory.

Jay C. Hormel Nature Center
1304 21st St NE
Austin, MN 55912
Phone: (507) 437-7519
Email: info@hormelnaturecenter.org
Fax: (507) 396-2903