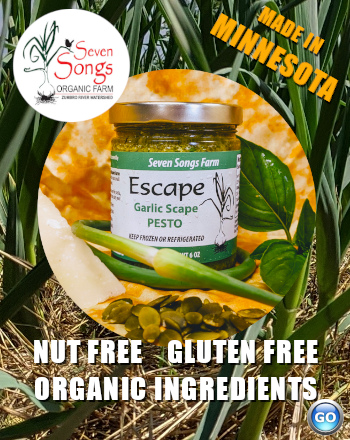 Cover Story By Joy Miller –
The story of Seven Songs Organic Farm is a story of a woman who followed her unwavering desire to be outside. As a fellow farmer, that desire resonates deeply with me, and I often see glimpses of it in others. We've come to live in a strange culture in which we spend approximately 90% of our time indoors…and it's negatively impacting our physical and mental health. Our urge to go play outside didn't end in childhood. This is a story of one woman who never lost sight of her love for being outside. She's dreamed of farming full time for years, and now she's doing it.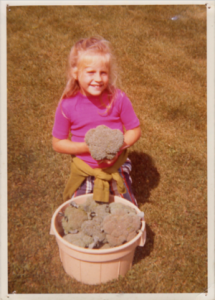 Melissa Driscoll grew up near the St. Croix River in Afton, Minnesota and remembers those waters fondly. She was raised in her grandfather's garden and can point to a photo on the farm office wall of herself at 2 ½ years old, planting onion sets with grandpa. She was ten when her grandfather passed away and her mother took over the garden. Melissa recalls that her mother hadn't gardened until then, but took over the space as a labor of love, a way to continue his work on the land. Melissa's mother took one of the first Master Gardener classes at the University of Minnesota. A smile spread across Melissa's face when she said, "Back when they told you to use chemicals, she was trying to find other ways without chemical inputs". Her mother started writing about the garden and had over 100 nationally published articles in magazines like Mother Earth News and Organic Gardening. She became a regular columnist and would experiment in her garden and write about it. "I grew up doing a lot of experiments", Melisa chuckled. Her parents also started the Afton Farmers Market "to teach the kids how to make change". They would drive the old White Bear water wagon full of produce to the market on weekends. It's easy to see where this deep desire to be outside, and eventually become an organic farmer, was born.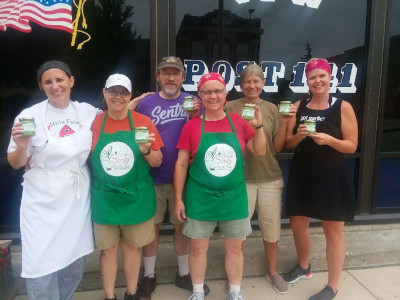 As a young woman, Melissa set out for Colorado College and an anthropology degree. She said, "I should have gotten a biology degree, but the math and sciences were intimidating. I wish I'd been encouraged to just go for it". Alternatively, she earned a degree in anthropology, the scientific study of humanity. " I love understanding how humans work, doing field archeology, puzzles, and details. It's great for growing plants – keen observation and being aware of a lot of small things". However, the degree didn't offer a clear career path after graduation. "Out of college, I wanted to work outside. I worked 20 different jobs the first four years out of college; burning prairies for the Nature Conservancy, working in the Minneapolis parks system, teaching cross country skiing, and managing a public ski resort". At the resort, she was in charge of 80 teenagers experiencing their first job, which sounds like a fascinating study of humanity. She used her anthropology degree and understanding of how humans work to advocate for hiring African American teens. She spent a lot of time working through racism issues and convincing the organization to hire from both the black and white neighborhoods and advocating for equal pay.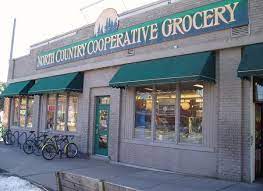 The Minneapolis area experienced a recession in the early 90s and Melissa was unemployed for eight months, so she started volunteering at the North Country Co-op on the West Bank in Minneapolis. Within a few months a job opened up and she was hired. She became the meat and egg buyer at the co-op. At the co-op, she discovered an entirely different organizational structure: collectively run, non-hierarchical, everyone was paid the same, everyone was expected to take on the same amount of responsibility, and everyone had benefits. They took on leadership together, working on complex business functions with 17 leaders (another fascinating study of humanity). She grew with the organization over the next six years as they went through an expansion and moved to a new building. It was an incredible experience, but she was inside, and soon after the move she paused to ask herself, "Am I going to sell groceries for the rest of my life?"
I pause here to interject two points. One, I believe if more people stopped to ask themselves, "Am I going to (fill in the blank) for the rest of my life?", and gave themselves an honest answer about how they actually want to spend their days on this earth, they would be happier, or at least give themselves a chance at pursuing happiness. Two, if you're asking yourself if you're really going to (fill in the blank) "for the rest of your life", you probably already know the answer. Maybe you're filling in the blanks in someone else's organization or filling in the blank space in your bank account where money should be. However, it's scary and generally considered ill-advised in our culture to just up and walk out of a perfectly good job because you think you might like something else better.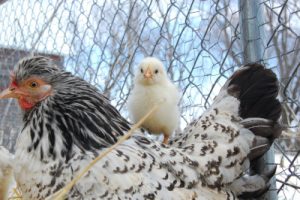 Nonetheless, when Melissa asked herself if she was going to sell groceries for the rest of her life, her honest answer was no. "I really wanted to study birds. I've always loved birds, had chickens as a kid, showed chickens at the Minnesota State Fair, and raised a Reserved Grand Champion". In St. Paul, she pushed the limits of keeping chickens in urban areas and taught classes on raising chickens in the city. "I really wanted to learn more about wild birds and get a Masters degree". She attended graduate school at the University of Minnesota for Conservation Biology, where she studied the reproductive success of grassland birds on rationally grazed pastures and continuously grazed pastures. "My passion is the intersection between ecology and agriculture. I love the natural world, but I also love growing things. I feel like we can grow things in a more sustainable way. We can. We have to have the will to do it and to pay for it, but I firmly believe we can".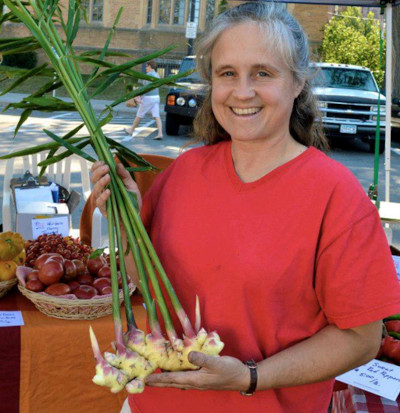 When Melissa earned her Masters degree in Conservation Biology, she landed a job in ornithology, working outside, right after grad school. This is nearly unheard of, a borderline miracle. So even though the job would require her to move away from her husband and community to Fergus Falls for a year, she took it. She worked for the DNR counting birds in protected natural areas, waking up at 3 AM every season of the year to identify and tally her feathered friends, collecting data for an online birding guide. She was outside. She was gathering scientific data. Again, Melissa paused in reflection about how her job fit her personality and concluded, "There is more collaboration in me than this. I'm not using all of my skills". Again I pause to echo my point that these reflections, these questions we ask ourselves when we feel something missing may be the key to possible happiness.
After a year, the bird counting money ran dry, but Melissa had gotten her foot in the door and found another position with the DNR buying conservation easements. She visited grassland sights, saw many of the same grassland birds she'd been studying, and had an opportunity to protect them through the purchase of conservation easements. I have no doubt her collaboration skills were put to good use while working with the DNR and landowners to navigate the complex process of purchasing a property for the birds. It was often about asking landowners to wait patiently, as the process takes over a year. This position was a pretty good fit for Melissa. She stayed there for 15 years, gradually cutting back to part-time, telecommuting, and finally quitting right as the pandemic hit in February of 2020, another career move that would likely be considered imprudent by those who prefer financial security. Who in their right mind would quit the DNR to be a farmer (of all things) at the onset of a global pandemic!? This lady!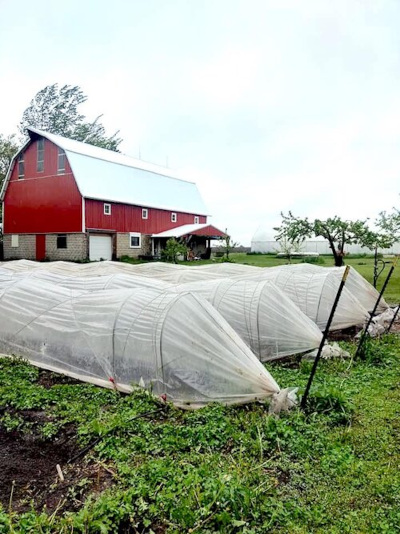 Why? Why would a seemingly stable, educated human being want to do this? In 2008, Melissa took the Farm Beginnings Class through the Land Stewardship Project, which she's been a member of for 30 years since she graduated from college. That class set her wheels in motion. At the age of 45, she started looking for land. Do you think you're too old to follow your farming dream? Maybe not. After 2 years, she purchased a 7-acre farm near Kenyon, Minnesota. Although she was still working at the DNR, she slowly started building her business. She read about a farm in Growing for Market that was producing ginger and turmeric in Western Massachusetts. Melissa has some friends in that area and thought, "It's not that different from here. I bet I can grow that". She started buying seeds from the same place, first ginger, then turmeric. The new crops were a success and fit into a niche market.
Melissa grows on about 2 acres, keeping ⅓ of an acre in cover crops each year as part of a rotational plan to care for the soil and a ½ acre prairie buffer. She uses a BCS walk-behind tractor with a variety of attachments that are kinder to the soil than a plow. She seldom uses a rototiller and is heading in the direction of less tilling. She focuses on the crops she loves to grow and eat: tomatoes, ginger, turmeric, and herbs, but has grown everything from edible flowers to prairie plants. And don't forget the chickens, Melissa hasn't forgotten about her feathered friends. She keeps about 45 hens and sells eggs in the Twin Cities. She designed and built an egg mobile from a recycled grain cart and puts the chickens on the cover crop sites one year, and grows a garden on that site the next. Her organic matter is something like 7% (4-6% is preferable for vegetable production), so basically her soil's got it 'goin on microbiology-wise, a testimony to her more sustainable model.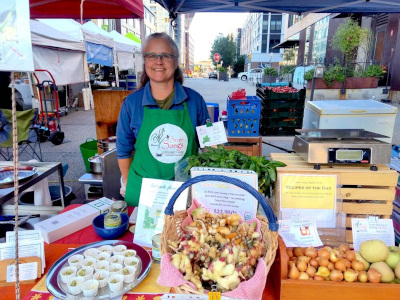 Over the years, Melissa has shifted from farmers markets to contracted wholesale accounts. "I enjoyed the farmers market, but over time I heard more about wholesale. It seemed like you couldn't get the prices, but I thought, maybe that will be okay because I spent a lot of energy at market. It's exhausting. The day after is like a hangover day, just laid out flat. When I'm at the market, I'm on; answering questions, talking to people, educating, and that takes a lot". I have to agree with her about preferring wholesale to farmers markets. Now Melissa has wholesale accounts on contract and adores it because she can work it all out in the winter. "I need to know the minimum of what customers might want so that I can plan. So, I think of everything I harvest as going home. We've already agreed about where everything is going. I sell mostly to other small food makers: garlic and ginger to a small kimchi maker, herbs to a small tea maker, ground cherries, and rhubarb to a jam maker. I'm also a small maker, so I understand a few different sides of the business".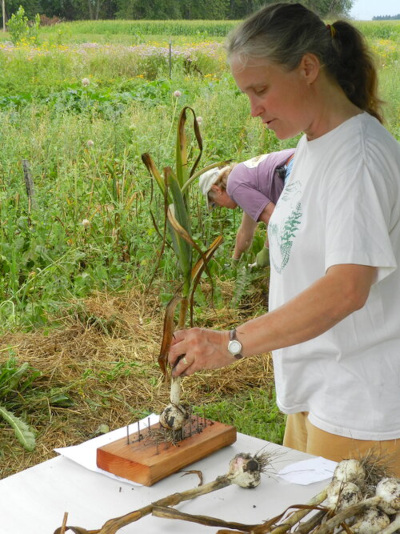 You read that right, folks. Melissa Driscoll is also a small maker, and if you're a garlic lover, you won't want to miss this. She's ventured into the world of a "value-added product" she makes in a commercial kitchen at the local VFW. Value-added products are defined by the USDA as "having change in the physical state or form of the product (such as making strawberries into jam)". It's the creation of a product in a manner that enhances its value and often makes it shelf-stable, a boon to farmers who seasonally deal with a flush of perishable goods with an insufficient market outlet. There are USDA grants to help farmers develop their value-added products. So Melissa applied for one such grant and got it. She grows more and more hard-neck garlic each year, which produces more and more garlic scapes, and was having a hard time finding enough outlets. Her eyes widened as she told me, "I have a lot of scapes". She started making scape pesto at home and offering it to people during farm tours. People loved it. In 2014, she figured out all of the pieces to make this product shelf-worthy. "I thought it would be great if I had something to sell in the winter". She only makes pesto once a year in the summer when the scapes are good. It takes her and 5 other people 4 days to complete the project. This year they're on track to make 1500 jars. She sells to Co-op Partners Warehouse in St. Paul, and you can find her garlic scape pesto in the freezer section of area co-ops for just under $10.
Melissa Driscoll dreamt of farming full time and now she's the happy owner of Seven Songs Organic Farm. She's been true to her unwavering desire to be outside, to learn about people, plants, land, animals, and her passion, their intersection. She finds that intersection on the farm because she took the time to pause and ask herself what she really wanted. I can see from her sense of joy, those inquisitions have served her well.
https://delos.com.au/approximately-90-of-our-time-is-now-spent-indoors-heres-how-to-make-your-home-a-healthier-place-to-be/#:~:text=We%20now%20spend%20approximately%2090,our%20modern%20environments%2C%20or%20maladapted%3F