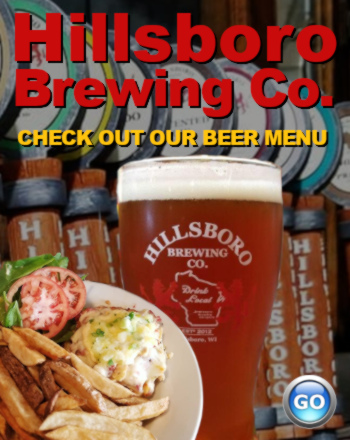 By Joy Miller –
I dove deep into the Driftless and discovered a curiosity. I emerged with an idea. In the last cover story, "Socially Responsible Food in the Driftless", I discussed my graduate research project through Johns Hopkins University which examined food values in the Driftless Area of southwest Wisconsin. I analyzed the reasons why a portion of the community was willing to pay more for organic, non-GMO, local, Fair Trade, humanely raised, or environmentally conscious foods. I kept coming back to the ideas of inner initiatives, identifying with food, personal connection, and supportive social circles. I wanted to use what I'd learned from my research to create an impetus for spreading socially responsible food values, and then the unfolding of the pandemic added a new dimension to my vision.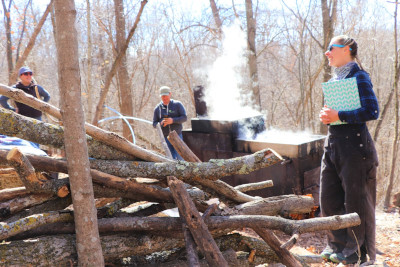 In the course of my research and beyond, a remarkable number of people have pointed to a meaningful subjective experience as a catalyst for changing their inner initiatives surrounding food choices, and subsequently their behaviors and lifestyles. For example, a person may have an in depth conversation with a farmer at the market, or visit a farm and milk a goat for the first time, or take a class about backyard sustainability with a friend. The emotional connectivity and thrill of satisfying a curiosity have a profound impact on inner initiatives. Thought patterns about food and farming shift, sometimes slightly, sometimes majorly. The new ideas people encounter are strengthened when they feel the support of a food community, like the hippies and back-to-landers I referred to in my research. People find food community in a variety of ways throughout the Driftless. They go to farmers markets, which have become social events, where like-minded consumers gather to support local growers. They become members of food cooperatives, help out on local farms in exchange for fresh produce, or fellowship with peers at an on-farm workshop. All of these social connections help to bolster inner initiatives related to food choices. Over time, the community interactions build up a counterculture, a group of people who share alternative ideas, departing from the cultural norms of cheap, convenient food and creating new norms based on their unique personal connection.
I thought about ways the Driftless food community could be a catalyst for change, a part of a paradigm shift that ushers in a reverence for the interconnection of food, farming, land, water, social wellbeing, and beauty. I also wanted to incorporate the idea of opening farms as social spaces where people have more opportunities to connect and learn about their food, the land that supports it, and the farmers who tend it. My husband, Rufus, and I brainstormed. He shares my heart for social impact and has always envisioned our land as a place of healing to be shared with the community. We had many long winded, philosophical conversations about how to shift the concerning direction of our food and farming systems. Then the year of 2020 brought the onset of a global pandemic, closing the shutters to many of our everyday distractions and leaving everyone a lot of time to think.
People started thinking more about where their food was coming from when supply chains broke down, leaving people looking at empty grocery store shelves. Folks started seeking out local farmers to provide food security. Unfortunately, most of the small local farmers were put out of business, a side effect of our cheap, convenient food system. When you go looking for a farmer to save you in most rural areas, you'll find chemically grown GMO corn or soybeans and heavy equipment guzzling fossil fuels. You'll rarely find anything edible for human beings. However, there are still a small number of us left out here, (more of us in the Driftless) organic farmers, growing crops for human consumption, and let me tell you, our businesses were booming in 2020.
When the pandemic hit, CSA shares (Community Supported Agriculture) went through the roof across the country. If you're unfamiliar with the CSA model, it's a marketing model in which the farm sells "shares" directly to "members" before the growing season begins. In return, the members receive weekly boxes, similar to a subscription, which include a variety of goods produced on the farm throughout the season. They are generally focused on vegetables but can include eggs, meat, fish, canned foods, flowers, coffee, and a variety of other edible goods. The CSA model became very attractive to consumers in 2020 because membership offered food security and nutrition to boost immunity. It meant avoiding exposure at the grocery store and produce traveling from California. It meant the convenience of home delivery and the peace of mind of knowing exactly where the food was coming from. Our farm, Keewaydin, is a member of the Fair Share CSA Coalition in Madison and I remember listening to all of the farmer stories at our virtual annual meeting at the end of the 2020 season. Many farms sold out of shares by February or early March. Growers scrambled to plant more, and farms with online stores were having no problem moving products. One farm even tripled its wholesale numbers from the previous year. It was a year of extreme anxiety, but also incredible financial relief for a small fraction of organic growers who tend to live on the edge of calling it quits on any given year. These are the farms people came looking for when they started worrying about where their food was coming from, and many new members entered into a direct relationship with their farmers for the first time.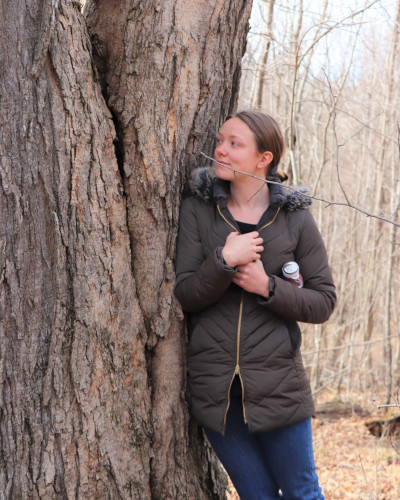 The pandemic exposed the frailty of our centralized food system and sent many people seeking a local farmer or attempting to grow their own food. There has been a surge in home gardening and food processing like we've never seen before. So many people took up canning last year that we had to search 5 counties just to find lids. The crisis has dealt us a jarring blow and left us grasping for the security of the basics, the preservation methods of our grandmothers. This new reality made me think a lot about the social significance of growing food. I thought about how susceptible the masses are to starvation. I thought about how strange it is that so few people grow food or even have access to land. Most people my age have parents or grandparents who gardened and processed their own food, but it's a tradition that doesn't seem to have been passed down to a generation raised on convenience and late-stage capitalism. So many have lost their connection to both land and food, which leaves them vulnerable, at the mercy of the free market. I thought deeply about the numerous people I witnessed seeking to reconnect during the pandemic, not only to their food, but also with the land.
Throughout the 2020 season, we received countless calls and messages from friends, family, CSA members, and strangers looking to escape the four walls of their restricted existence. When the collective fear of urban areas and isolation of being mostly indoors set in, people thought about escaping to the farm. Even if we had to mask and practice social distancing, we had space to hike around and explore the natural world and access to fresh food. We had a couple of very memorable visits during which people said their physical, mental, and emotional wellbeing were dramatically improved due to the simple factors of being active outside, eating healthy, withdrawing from urban anxieties, and reducing screen time. One of our summer interns from the Chicago area wrote Rufus and I a letter thanking us for the opportunity, saying she left the farm a happier person. I still tear up when I read the last lines of her letter pinned to the wall above my desk.
The heartfelt exchanges of 2020 caused me to revisit the idea of opening up farms as social spaces. This time I was looking beyond my research on food values and consumer patterns. Through this new lens, I envisioned a connection to the land being a vital piece of wellbeing. I continued to brainstorm and research. I looked at models of land-based learning and what it would take to form a non-profit organization. In September of 2020, we planned a "Dream Building Weekend" and put all of our ideas out on the table. We walked the land, practiced yoga, meditated in a field, and sat in reflection by the pond. We thought about what our mission might be and asked a long string of questions we needed answers to. We came out of the weekend feeling emboldened to move forward with launching a non-profit with a vague mission of stewarding a connection to the land.
Over the winter, while the farm slept soundly beneath weighty sheets of snow, I had time to take on the tasks of starting an organization; assembling a board, hiring a non-profit lawyer, filing articles of incorporation, scheduling board meetings, creating programming, and taking part in what felt like an endless stream of emails, phone calls, webinars, Google Doc edits, and Zoom meetings. In February of 2021, we launched Driftless Curiosity Inc. with a mission to deepen the connection between people and the land through curiosity, experiential education, farming, social justice, and the Arts. Our vision is a paradigm shift that ushers in a reverence for the interconnection of life and manifests mindful collective values and actions concerning personal, social, and planetary wellness. Our goal in the first year is to host 1 on-farm workshop per month as a sort of pilot program to discover which topics are most engaging and meaningful for participants.
We began our winter programming with "the first crop of the season", teaching a 3 part series on maple syrup production. We spent time in the "sugar bush", tapping trees, boiling, canning, and candy making. After tapping a tree, one of the participants who were ecstatic to be outside, looked over at her husband and declared, "Our jobs are LAME. We don't DO ANYTHING!" I thought, "Well that sounds like a personal paradigm shift to me, a fundamental change in the underlying assumption that the path from the school desk to office desk has a happy ending". This particular couple, and several others, have continued to return to the land for a dose of rural renewal and "real life".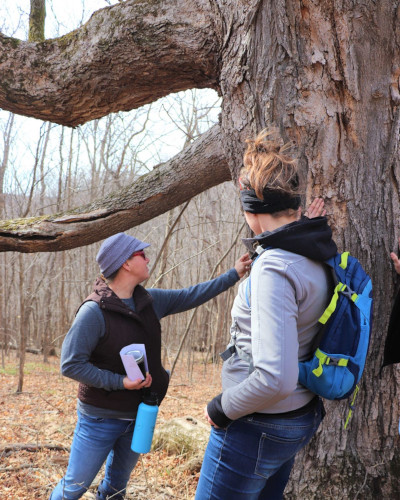 Our spring curriculum started with a workshop on foraging for wild edibles. We talked about foraging safety and plant identification before hiking the farm and collecting a plethora of greens, flowers, stalks, and roots. Participants were so curious and downright fascinated by all of the things they could find to eat in the woods. They were firing off questions faster than we could answer them. At the end of the hike, we prepared a 5-course wild-crafted meal that shifted some opinions about wild foods. One comment that came up a few times was the mini epiphany that these foods were free and plentiful. Participants recognized foraging as something that could literally save their lives if they were lost in the woods or staring at empty grocery shelves. That simple, yet vital, connection to the land can drastically shift the way we perceive our dependence on our environment as well as purchased goods.
In May, we led a workshop on perennials in agriculture which looked at the benefits of investing in permaculture. We discussed how the chemical annual cropping systems are eroding the soil and contaminating rural drinking water across the country, and the fact that there is indeed a better way. Then we led a hike around the farm to the diverse perennial crops at Keewaydin including asparagus, hazelnuts, rhubarb, culinary herbs, and a variety of berries and fruit trees. After we shared a perennial-focused picnic, participants had an opportunity to take part in planting Aronia berries as part of developing an edible trails project. At the end of the class, participants hung out on the farm, getting names and numbers to connect with each other and asking lingering questions. I started to see a glimpse of the shifting perceptions and supportive social circles we're aiming to create, and it brings me so much joy.
This is only the beginning. We are just getting started, and already I have experienced an outpouring of positive feedback from participants. Each time we put on a workshop, I witness how much people need these experiences. I see how much it means to folks to have wild spaces to explore. I hear the sincerity of the gratitude for an offering of a unique connection to the land, and I feel more and more that this connection is a vital piece of holistic wellbeing. At Driftless Curiosity, we're developing new ways of identifying with the land, ourselves, and each other. Are you curious?