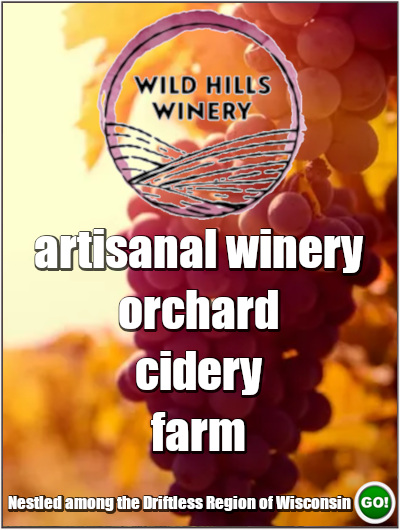 What's your story?
I was born in New York, to newly immigrant German parents. I was raised in Beloit, Wisconsin, mostly by a single mother – in the 1970's – a time when it was difficult to be a divorcee. My brother and I had a lot of time on our hands to find trouble- and we did. Circumstances also taught us how to be critical thinkers, self reliant, independent spirits, and how to fix things ourselves. I turned 18 on a Wednesday, graduated from high school on Friday, and moved to Madison the following Saturday. My first real job was at a collectively run vegetarian restaurant in Madison (the Main Course). Living in Madison was my first real introduction to the Driftless region. My boyfriend at the time took me canoeing on the Wisconsin River, and I visited Spring Green for the first time. At the Main Course I learned every single position in the business- but successfully avoided the bookkeeping. This set the groundwork for becoming my own boss. We grew up with very little- so I never imagined owning anything like a business- but I walked into an opportunity at age 22,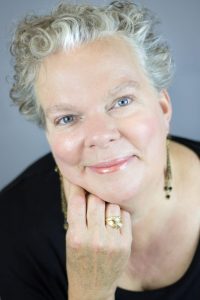 and had the nerve to say yes (long, very cool story) and signed a contract to buy out a natural food store in Evanston, Illinois- the Green Earth. It was an organic food store, and we were fortunate enough to ride the "Alar apple scare" an organic food boom. After 10 years or so, I had gotten married, had a baby, and we were looking for a place to plant ourselves together. I discovered that the General Store in Spring Green was for sale, and 6 months later- we moved and started running the business together. 20 years later we got divorced- and you saw it coming- I crossed the final frontier, and learned all about finance and bookkeeping! What keeps me here for almost 30 years? The land, the people, the rural spirit, and the fact that I can visit Milwaukee-Chicago-Minneapolis in about a 3 hour drive (it's nice to get out once in awhile).
Tell us what you do for work or business.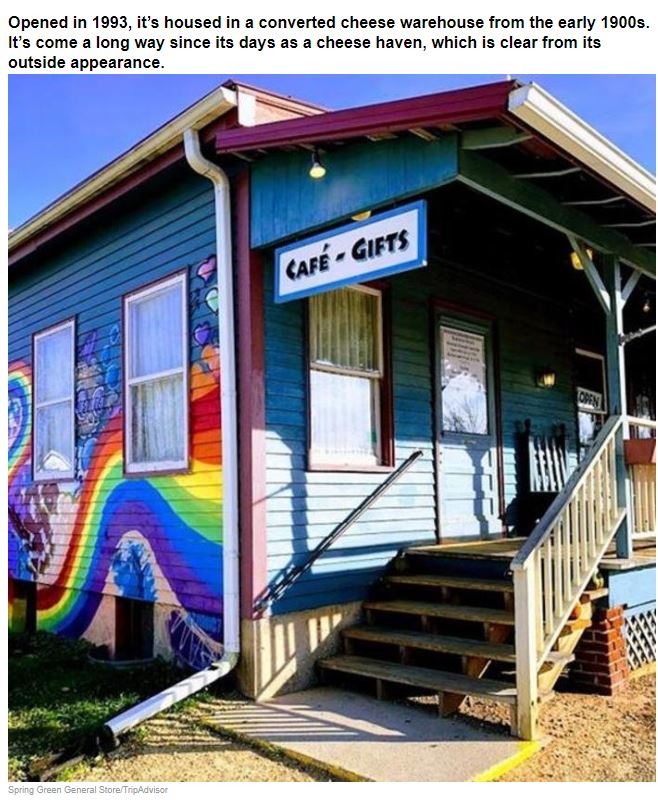 I have been at the General Store since 1993; I am a hands-on owner. I work everyday, and I still struggle to get 2 days off in a row (not proud of this). I consider myself Chief Visionary Officer (CVO), and the person who makes it all happen after the creative process is done. I don't do this in a vacuum- I collaborate with people- whether it's staff, friends, family, customers, news articles, instagram, books, business people, or my partner- I get ideas everywhere, and enjoy the creative/problem solving process. I am the face of the General Store – I do everything from management, purchasing, brand development, recruiting, customer service, graphic artist, repairs, cleaning, problem solving, strategizing, marketing, organizing, financial planning, advertizing. I also do menu planning, recipe development, social media, web mistress, photographer, community liaison, and occasional order taker, dishwasher, plumber & bouncer. I basically run 2 businesses under one roof- a modern general store, and a Cafe. I love the Cafe- but it does take the bulk of my time and energy. I love food and serving people, and now am known for such things as "Napa Valley Chicken Salad" and "Wisconsin Cheese Curd Scrambles". I enjoy the seasonal changes of my business, as well as constantly evolving nature of the business world. I am proud of my place in the River Valley community, and I love living in the Village of Spring Green.
Tell us about a specific accomplishment or project significant to your career.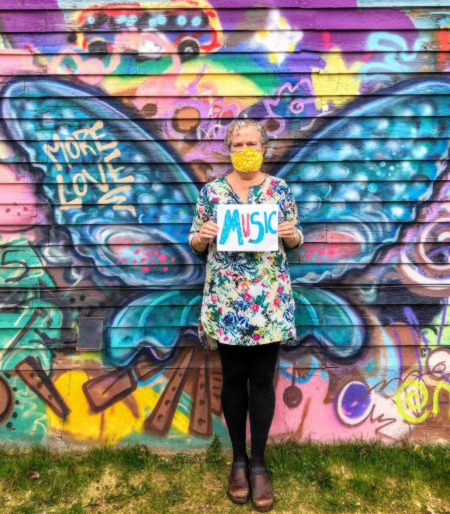 During the pandemic, I launched my online store – something fear had stopped me from doing before- and I did it on my own (we use Shopify). I also am now closed 1 day a week (Mondays). Imagine the stress of being open 7 days a week- year round. My most significant revelation career wise…is to sleep on big decisions- I usually wake up with the answer the next day! Also, don't try to be everything for everyone- focus on what you are good at- and give it a chance to work! Open yourself up to the possibility of good things, don't let fear control you. Think about what you would like to see in your own future. Then work hard to achieve it, expect setbacks- but don't let them stop you. Be present- don't hide behind your work. One thing I learned is to get away- sometimes it is the best way for me to rest, and gain perspective on things. Another big leap for me was taking over BobFest and BeatleFest after my husband left- figuring out how to do it by myself, and organize them both from start to finish- it's like having a party for 1000 people with 8 hours of different bands performing.
What was a specific project or problem that you made more efficient or less expensive?
It might sound silly, but we were constantly having to repair the drink making equipment in the restaurant, so I invested in a water purification system. It seemed very expensive at the time, but has saved me so much time and money in repairs. One year I didn't have the money to pay my plumber to clean the grease trap- so I called him, and he told me how to do it (plus a youtube video) and boom. Now I clean my own grease trap. It's a new years eve ritual for my partner and I to do together (how's that for romance?). Also- because I love to take photos, I do all of my own social media.
Tell us about a person that stands apart of the rest while here in the Driftless.
The first person to pop into my mind is Peg Miller (no relation). When I met her she was an artist living in a former bank building downtown here in Spring Green. You can read all about her online- but for me, it was her unconditional love, and certainty that everything would be OK. She lived a storied life, and was humble. She was a well known artist, and shared herself with others. I miss her.
What would you like other people to know about you or your business?
The pandemic has made this last year so difficult for most of us, personally, and on a business level. I am here to say that good things have come as well…my business will survive because I have been able to pivot- new online shop, new hours, new grocery buying group, new produce buying group, curbside delivery, back porch pick ups, and of course a PPP loan. A renewed focus on what our priorities are- and good things come around! I truly saw who my supporters are when we had to close our doors for 2 months. Many of them called to buy gift certificates, just to support me.
If you weren't running your business, what would you be doing instead?
A long time ago I saw an interview of the buyer for Anthroplogie (retailer) and I thought BINGO…that's it! Travel the world, buying things for your store- working directly with the artisans and be a part of the design process. Part of the reason I am answering your questionaire is because I would like to find new ways to share some of the things I've learned about life in business over the years. I will be turning 60 this year, and somehow that makes you reflect back in some ways- but it's all good. I also love food, and cooking…and if I didn't have to work so much, I would fill my time with more art, and more live music. In 2012, I fell in love with "my island" in the Carribbean- I'd like to spend more time there (I'll have to tell you more next time). I'd spend more time snorkelling.
How do develop yourself outside your work environment?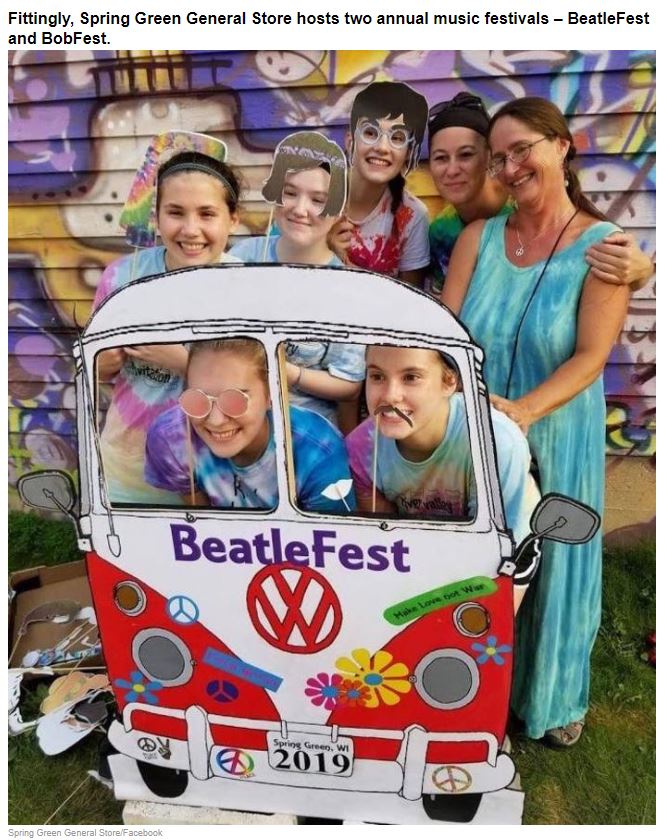 I read all the time (number one library patron)- mostly non-fiction for years now- lots of self help, and business books. I love to take photographs; I have since I was a child. I love nature, and exploring the region I live in. I love just getting in a car and wandering around the countryside with my partner Randy (#adventureswithrandy). I have a small circle of friends and family that feed my soul, and keep me in line. If I had more time and money, I would travel more- and farther- something I spent all my money on as a youth (& so glad I did).
What are some of your favorite places here in the Driftless?
American Players Theatre is number one. I also get to the Shitty Barn for concerts as much as possible. Just north of Spring Green there is a nature preserve. Governor Dodge – just 20 minutes away. Devil's Lake- less than an hour…Vernon County- just an hour west…so many options! I like to kayak, canoe, swim, walk…Madison – just down the road. I love the Wisconsin River – the Mississippi-any body of water really. Can't wait for my lock-down to end! Another one of my favorites is to sit at the fire in my backyard as the train toots through town.
What are some of your favorite places to eat here in the Driftless?
As a restaurant owner – sometimes this can be difficult – I finally figured out the best steak is off the grill in my backyard. OK I'll name a few…Lemon Door, Lingonberry Llama, Sunn Cafe, Driftless Cafe…I always have a long list of new places I would like to try.
What is the most courageous thing you have done in your life?
I didn't let things that happened in my past define who I am. I said yes to a major business proposition without a penny to my name. I decided to have a child. I opened myself up to love again.
If you were to tell a friend to come visit the Driftless, and they ask why … what would you tell them?
It's funny, all I have to do is get them here…and then they figure it out for themselves!
Karin Dittmar Miller – Spring Green General Store
137 South Albany Street
Spring Green, WI 53588-8802
608-588-7070
Open 6 days a week, year round (Closed Mondays)