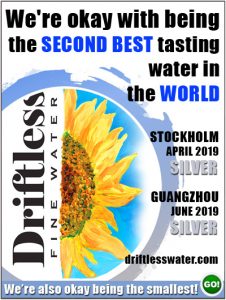 Decoding the Driftless
A

 Film of Science Exploration and Adventure
Check out the trailer for Sustainable Driftless' new feature-length documentary film, Decoding the Driftless. It's a wild ride of adventure through the air, across rugged landscapes, on and under the water, through a secret underworld, and across time itself to explore and decipher ancient clues of archaeology, paleontology, geology, and biology of the Driftless Region, with its captivating scenic beauty. Learn why this one region, in the heart of America, is the only "island driftless region" in the world.
Emmy Award-winning filmmakers George Howe and Tim Jacobson of Sustainable Driftless and Rob Nelson of Untamed Science have teamed up again to produce a feature-length film on the amazing origins, diversity, and resources of the Driftless Region. This time the creative team also includes Swedish filmmaker Jonas Stenstrom of Untamed Science, and six-time Emmy-winning wildlife cinematographer Neil Rettig. The team delivers extremely rare footage of natural phenomena and scenic beauty in the Driftless in a way never seen before!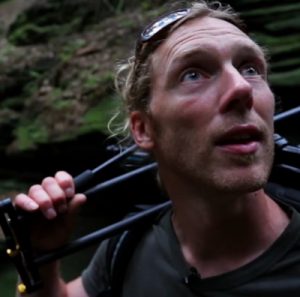 Explore this fascinating region with fun-loving hosts from Untamed Science who will open your eyes, mind, and heart to the Driftless like never before. Your journey will take you to parts of Wisconsin, Minnesota, Iowa, and Illinois to uncover ancient hidden mysteries, endangered Ice-Age throwbacks, and globally rare ecosystems as you experience Decoding the Driftless.
Sustainable Driftless, Inc. is dedicated to inspiring resource conservation, vibrant communities, and sustainable growth in the Driftless Region.
That's what we do, but what can this result in? Inspiration. Connection. Growth. Well-being.
Sustainable Driftless will reach the hearts and minds of the people of the Driftless Region through production of a feature-length documentary film, video shorts, and interactive website, and publication of a weekly e-newsletter, a quarterly e-magazine, and a semiannual printed compilation of the best articles, photography and ideas.
What is Special About the Driftless Region?
The Driftless Area is an enchanted land that a mysterious force shielded for more than a million years from powerful, massive continental glaciers of the last Ice Age. The landscape is filled with rugged, stunning scenery, bizarre microclimates, and deep caves. The worlds oldest river meanders its way through the center, having carved beautiful cliffs lush with rare wildflowers. Native American effigy mounds and petroglyphs remain from a thousand years ago. The region also is known for eclectic and fun river communities, the birthplace of soil conservation and leadership in organic agriculture, world-class rugged terrain for silent sports, and appreciation for the arts. It is where waterskiing was invented and where Aldo Leopold conceived his idea for a land ethic.
Invest in Our Cherished Region Today!
Touching the hearts and minds of public officials, business owners, landowners, educators, and students is the most effective way to enhance and promote the beautiful Driftless Region. Help us make an inspiring feature-length Driftless film and a range of other publications. Partner with our award-winning production team today in fostering greater appreciation for, and sustainability of, our precious natural landscape!