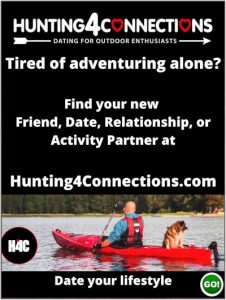 By Rick Pedersen –
P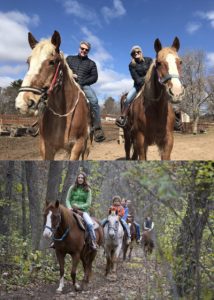 erhaps one of the most popular activities to embrace winter romance is a horse-drawn sleigh ride after a fresh snowfall. Very few things have had as many songs or stories written about them. My wife gets full credit for picking this trip and story topic, as it was a lifelong dream to go on such a ride. This adventure lived up to and surpassed both our expectations. The weather waited until almost the end of January to provide us with enough snow for our trip. Mild temperatures, lack of snow, and rain kept us on the waiting list to get the green light. The stables located in Mauston, Wisconsin, offered us year-round trail rides and wagon rides, but we had our heart set on the actual horse-drawn sleigh.
The owners currently have more than 100 horses in addition to their other pets and livestock. We were greeted by the owner Cindy as she was getting things ready along with her husband, Lyle. The weather was pleasant, and we were thankful to have about 6 to 8 inches of snow on the ground. Hot chocolate and a small bonfire greeted us at a friendly family run business that is now in its 21st year. After a brief wait, the sleigh pulled up, and we climbed up to sit on some hay bales as we were introduced to our crew for the ride. It was all very casual and relaxing, and after a couple quick photos, we were ready to go after feeding our team of horses some treats. A 2-horse team can pull up to 20 people, but about 15 people make for a more relaxed time on the side. The ride takes about 45 minutes to make a circle around the wooded property. Mother Nature blessed us with a fresh blanket of clean white snow, which made the scenery very beautiful. Customers are advised to dress very warmly and also bring a comfortable blanket along if they wish.
On this day, the temperature was in the mid-30s, and there was no wind, so we were delighted. It's easy to get carried away or distracted while taking in the country scenery, but I was able to have a pleasant conversation with Lyle, who owns the ranch with his wife. The fun thing about small towns is that everyone seems to be connected in one way or another. The ride is a perfect family activity, whether it be a couple, a family with kids, or grandparents treating the grandchildren to a particular day. During warmer weather, the stables offer both trail rides and wagon rides, and children will find many animals that enjoy being fed or getting extra attention. Midway through the trip, we made a brief stop for pictures tool app the horses rest. We were fortunate to have been on the 3rd sleigh ride for this season. One should plan accordingly because the weather plays a significant factor in determining if the journey will be with a sleigh or a wagon. As we continued the remainder of our ride, we enjoyed the peaceful winter views. At a certain point near the end, the horses seemed to know that their barn and food was just up ahead. They seemed to get a second wind and began to quickly trot to the finish line.
When finished, guests are welcome to enjoy the bonfire while sipping hot chocolate, feeding the horses, or just relaxing and soaking up the peaceful surroundings. For those that have never experienced a sleigh ride, I highly recommend it. And if you have, I suggest you share this joy with loved ones that have not taken this ride.
 
For the Driftless explorer, the stables are located near Baraboo and Wisconsin Dells, where you will find many more family things to explore. Please take time for this peaceful ride and seize the chance to create life-long memories to share with your loved ones.