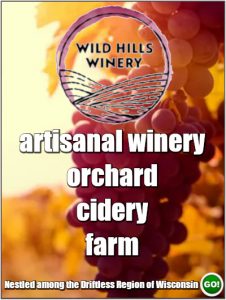 Premier artisanal winery, cidery, farm, and orchard –

Wild Hills Winery (formerly Weggy Winery) is a premier artisanal winery, cidery, farm, and orchard nestled among the rugged beauty of the Driftless region of Wisconsin.
Located on 80 acres of forest, fields, and meticulously cultivated vineyards, Wild Hills Winery provides a breathtaking backdrop for family, friends, and wine enthusiasts to gather and enjoy the finest wines and local flavors our region has to offer.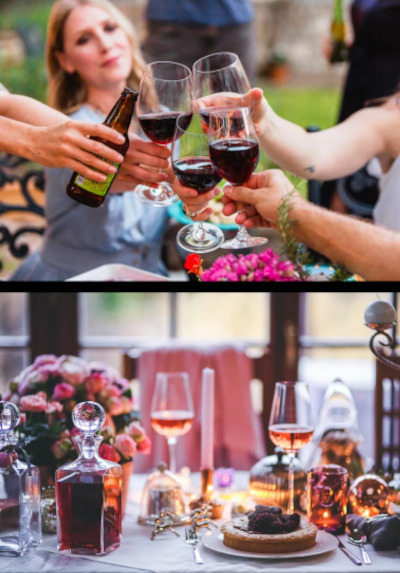 Wild Hills Winery is a family business owned by Aaron and Colleen Halverson who have strong and deep ties to these remote, verdant hills.
Aaron's family's original homestead lies mere miles down the road from our vineyard, and just as his ancestors diligently tilled this wild, rocky soil, we continue our commitment to the land with everything we do. From our vineyard to your table, we infuse every glass of Wild Hills Wine and Cider with the beauty of the Driftless and the home we love.

Our Land

Wild Hills Winery is perched high on the Ocooch Mountain range of the Driftless area. In addition to providing outstanding views, the Ocooch Mountains lends a unique terroir to our wines, giving complex and fresh flavors to every handcrafted blend we create. Established in 1993, our vineyard is a tapestry of locally-cultivated grape varieties, created exclusively to survive our tough, Wisconsin winters and to thrive in the sweet, cool breezes of our brief but beautiful summers.

Our Wines

Our wines are an expression of the place we call home–the Driftless. The Upper Mississippi River Valley AVA where we're located has a unique micro climate, which influences our wines' special flavors. Crisp and vibrant white wines, rich, velvety red wines, and sweet fruit wines and ciders, our varieties provide something for all tastes. We focus on creating outstanding wines from estate-grown grapes such as Le Crescent, St. Pepin, Marechal Foch, and Leon Millot.